Cheyenne Here We Come Baby!
If your trip to Cheyenne is booked and ready to roll, Winter Wagon can help you with deciding on where to visit during your to Cheyenne or whereever your final destination may be.

Do you offer longer term rental options, like above 1 month in Cheyenne?
At this time, longer term rentals for car and vans are not available at our Cheyenne location.

Where can I pickup and drop my rental car in Cheyenne?
You can pickup and drop in the city of Cheyenne or have your vehicle delivered to the Cheyenne Regional Airport (CYS) by one of your team members.
Questions we get about Cheyenne car rentals
What is the average speed limit in Cheyenne?
The speed limit in Cheyenne depends on which neighborhood you are in, but on average the speed limit while driving in Cheyenne is 25 miles per hour (MPH) or 40 kilometers per hour (KM/H).

What kind of rental car does Winter Wagon recommend for driving in Cheyenne?
For driving during any season in Cheyenne, Winter Wagon likes the Subaru Outback, Acura MDX, or Audi station wagon.

Do we need a rental with AWD while in Cheyenne?
Yes, we generally recommend an AWD vehicle when renting a car in Cheyenne.

Do you rent vehicles with snow tires in Cheyenne?
Snow tires come standard on all Winter Wagon rentals during the winter season in Cheyenne, Wyoming.

What is the minimum age to rent a car in Cheyenne?
25 is the standard rental age for renting a vehicle with Winter Wagon at our Cheyenne, Wyoming location. However, please be sure to check with our staff. Sometimes for smaller sedan rentals, we can rent to those under 25 years of age.


Looking for a place to stay in Cheyenne
Here are three popular hotels and lodging options in Cheyenne
For reference we have gathered data on hotel and lodging pricing in Cheyenne.

Average low price of a hotel in Cheyenne is around $54 and average high season price is around $291.
Fun facts about Cheyenne
Cheyenne was founded in 1867
The current population of Cheyenne is 65051
Take caution when driving our rental cars and vans in Cheyenne. Currently the average speed limit in Cheyenne is 25.
The elevation of Cheyenne is 1855 meters or 6086 feet.
More Questions We Receive About Rentals in Cheyenne
You have questions, we have answers. Here are some of the top questions we receieve about renting a vehicle in Cheyenne with Winter Wagon.

Are there multiple rental car locations with Winter Wagon?
Yes. Winter Wagon has multiple pickup and drop locations for rental cars throughout Colorado, New Mexico, Wyoming, and Montana. Rental car delivery and private car service are available in select markets.

Do I have to pay with credit card?
Yes. All rental cars, vans, and trucks from our Cheyenne Wyoming location must be paid for with a valid credit card. Cash and debit card rentals are available in select rental markets.

How long does it take to rent a car Cheyenne?
The rental car process is fast and easy. You can take care of everything online with our team before your arrival in Cheyenne.

What is the cancellation policy for renting in Cheyenne?
Cancellations are possible with our service. All cancellations must be made 24 hours before to receieve a full refund minus a $25 booking fee during normal demand dates (booking fee is needed to keep the lights on). High demand dates like Christmas and Presidents Day, the booking fee is 20% of rental charge.

What documents do I need to rent a car in Cheyenne?
You will need a valid driver license and credit card to rent a vehicle in Cheyenne, Wyoming with Winter Wagon.

Is Winter Wagon like Turo?
Winter Wagon is real. Not an app. Why would you rent through an app like Turo? Rent through a local franchise operator who cares about your trip, not some San Francisco startup that doesn't have a phone number
The Winter Wagon Way
Winter Wagon is a leading provider of winter car rental and transport services for ski resorts near Cheyenne and other resort areas in Colorado, New Mexico, Wyoming, and Montana.

Our rental cars, vans, and trucks all come equipped for winter with items like studded snow tires and ski racks (on sedans and certain suv classes only) standard on every rental.

Interested in renting from one of our other locations like Creede, Boulder, Keystone? Contact our sales team today to find out how Winter Wagon can you get the rental car you need for your vacation in Colorado and New Mexico.
Find all your options for renting a car in Cheyenne or at the Cheyenne Airport right here at Winter Wagon.
Winter Wagon Expands to Cheyenne, Wyoming: Your Gateway to Exploring the Wild West!
Howdy, fellow adventurers! I'm Henry, one of the managers here at Winter Wagon, and I'm excited to announce that we're bringing our renowned car rental service to the beautiful city of Cheyenne, Wyoming. Buckle up and get ready for an unforgettable journey through the majestic landscapes and untamed beauty of the Wild West. Winter Wagon is here to be your trusted travel companion, providing you with top-notch rental cars and vans to explore the wonders of Wyoming!
Unleash Your Inner Explorer with Winter Wagon 🗺️
At Winter Wagon, we believe that the best way to truly experience the magic of a place is to hit the road and embrace the spirit of adventure. With our expansion to Cheyenne, we're thrilled to offer you a wide range of vehicles perfectly suited for exploring Wyoming's stunning landscapes, historic sites, and vibrant towns. Whether you're embarking on a solo journey or traveling with a group of friends or family, Winter Wagon has got you covered!
Discover Wyoming's Natural Splendor
Wyoming is a state that boasts unparalleled natural beauty, from the breathtaking peaks of the Grand Tetons to the geothermal wonders of Yellowstone National Park. With Winter Wagon as your trusted travel partner, you can embark on an epic road trip and immerse yourself in the magnificence of Wyoming's landscapes. Picture yourself driving through winding mountain roads, gazing at cascading waterfalls, and spotting wildlife in their natural habitats. The possibilities are endless, and Winter Wagon is here to make your Wyoming adventure dreams come true!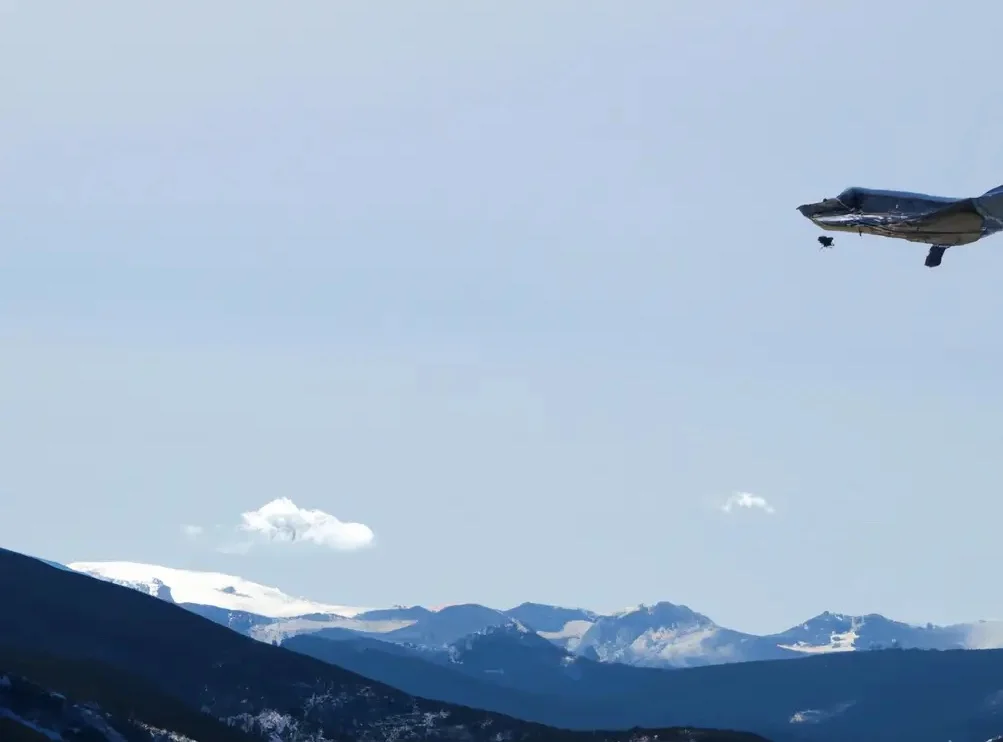 Unparalleled Convenience and Reliability
At Winter Wagon, we understand that your travel plans should be stress-free and seamless. That's why we prioritize convenience and reliability in everything we do. With our new Cheyenne location, you can easily pick up your rental car or van and hit the road without any hassle. We offer flexible rental periods to accommodate your itinerary, ensuring that you have ample time to explore the wonders of Wyoming at your own pace. Let Winter Wagon be your reliable travel companion, providing you with peace of mind and unmatched convenience.
Local Expertise and Friendly Service
As a small business deeply rooted in the community, Winter Wagon takes pride in delivering exceptional customer service. Our knowledgeable team is comprised of locals who are passionate about sharing the hidden gems and secret spots that make Wyoming so special. Whether you need recommendations for scenic drives, hiking trails, or the best places to catch a breathtaking sunset, we've got you covered. With Winter Wagon, you're not just renting a car—you're gaining access to a wealth of local expertise that will make your Wyoming adventure even more memorable.
Wyoming is home to numerous hidden gems and off-the-beaten-path destinations that are waiting to be discovered. From the otherworldly landscapes of Devil's Tower to the serene beauty of Jenny Lake, there's always something new and exciting to explore. With Winter Wagon, you have the freedom to venture beyond the well-trodden paths and create your own unique Wyoming experience. Seek out the lesser-known attractions, marvel at the star-filled night skies, and let the spirit of adventure guide you to unforgettable moments. Wyoming's hidden gems are calling, and Winter Wagon is here to help you find them!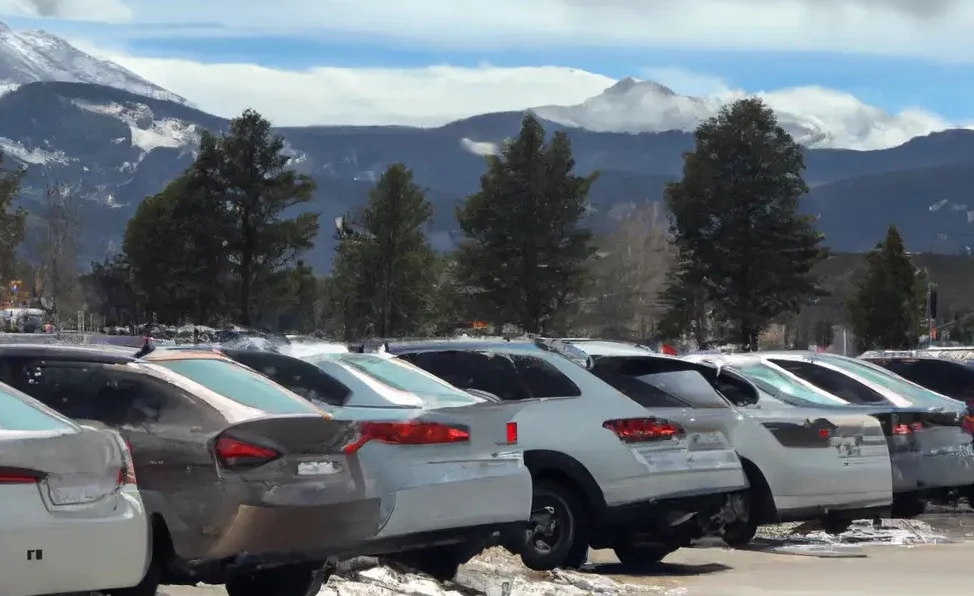 Your Wild West Adventure Awaits!
So, are you ready to embark on a wild and wonderful adventure through Wyoming's untamed landscapes? Winter Wagon is here to be your trusted travel companion as you explore the wonders of the Cowboy State. Whether you're chasing the thrill of outdoor adventures, delving into the rich history and culture of Wyoming, or simply seeking solace in the vastness of nature, our reliable rental cars and vans are at your service. Experience the freedom of the open road, embrace the spirit of the Wild West, and let Winter Wagon be your gateway to unforgettable Wyoming memories. Book your car or van today and get ready to make memories that will last a lifetime!
– Thanks again! Henry, Sheldon and The Winer ❄️ Wagon Team
Explore more Winter Wagon locations near Cheyenne