Snag a rental in Alamosa Colorado
If your trip to Alamosa is booked and ready to roll, Winter Wagon can help you with deciding on where to visit during your to Alamosa or whereever your final destination may be.

Do you offer longer term rental options, like above 1 month in Alamosa?
At this time, longer term rentals for car and vans are not available at our Alamosa location.

Where can I pickup and drop my rental car in Alamosa?
You can pickup and drop in the city of Alamosa or have your vehicle delivered to the San Luis Valley Regional Airport (ALS) by one of your team members.
Questions About Alamosa rental cars
What is the average speed limit in Alamosa?
The speed limit in Alamosa depends on which neighborhood you are in, but on average the speed limit while driving in Alamosa is 25 miles per hour (MPH) or 40 kilometers per hour (KM/H).

What kind of rental car does Winter Wagon recommend for driving in Alamosa?
For driving during any season in Alamosa, Winter Wagon likes the Subaru Outback, Acura MDX, or Audi station wagon.

Do we need a rental with AWD while in Alamosa?
Yes, we generally recommend an AWD vehicle when renting a car in Alamosa.

Do you rent vehicles with snow tires in Alamosa?
Snow tires come standard on all Winter Wagon rentals during the winter season in Alamosa, Colorado.

What is the minimum age to rent a car in Alamosa?
Currently, the mimimum age to rent a vehicle is 25 at our Alamosa location.


Looking for a place to stay in Alamosa
Here are three popular hotels and lodging options in Alamosa
For reference we have gathered data on hotel and lodging pricing in Alamosa.

Average low price of a hotel in Alamosa is around $63 and average high season price is around $145.
Fun facts about Alamosa
Alamosa was founded in 1878
The current population of Alamosa is 9,814
Take caution when driving our rental cars and vans in Alamosa. Currently the average speed limit in Alamosa is 25.
The elevation of Alamosa is 2300 meters or 7546 feet.
Questions About Winter Wagon Services
You have questions, we have answers. Here are some of the top questions we receieve about renting a vehicle in Alamosa with Winter Wagon.

Are there multiple rental car locations with Winter Wagon?
Yes. Winter Wagon has multiple pickup and drop locations for rental cars throughout Colorado, New Mexico, Wyoming, and Montana. Rental car delivery and private car service are available in select markets.

Do I have to pay with credit card?
Yes. All rental cars, vans, and trucks from our Alamosa Colorado location must be paid for with a valid credit card. Cash and debit card rentals are available in select rental markets.

How long does it take to rent a car Alamosa?
The rental car process is fast and easy. You can take care of everything online with our team before your arrival in Alamosa.

What is the cancellation policy for renting in Alamosa?
Cancellations are possible with our service. All cancellations must be made 24 hours before to receieve a full refund minus a $25 booking fee during normal demand dates (booking fee is needed to keep the lights on). High demand dates like Christmas and Presidents Day, the booking fee is 20% of rental charge.

What documents do I need to rent a car in Alamosa?
You will need a valid driver license and credit card to rent a vehicle in Alamosa, Colorado with Winter Wagon.

Is Winter Wagon like Turo?
Don't waste your time trying to rent a car with snow tires on an app like Turo. Winter Wagon offers far more reliable options for renting in Alamosa than Turo or another other app.
In Alamosa and beyond
Winter Wagon is a leading provider of winter car rental and transport services for ski resorts near Alamosa and other resort areas in Colorado, New Mexico, Wyoming, and Montana.

Our rental cars, vans, and trucks all come equipped for winter with items like studded snow tires and ski racks (on sedans and certain suv classes only) standard on every rental.

Interested in renting from one of our other locations like Bayfield, Albuquerque, Angel Fire? Contact our sales team today to find out how Winter Wagon can you get the rental car you need for your vacation in Colorado and New Mexico.
Find all your options for renting a car in Alamosa or at the Alamosa Airport right here at Winter Wagon.
🚗🏔️ Winter Wagon: Your Ultimate Car Rental and Transportation Service in Alamosa, Colorado! 🌟
Hey there, fellow adventurers! If you're planning a trip to the beautiful town of Alamosa, Colorado, then look no further than Winter Wagon for all your car rental and transportation needs. We're not your ordinary car rental company—we're your trusted travel companion , here to make your journey unforgettable! 🎉
Why Choose Winter Wagon?
At Winter Wagon, we understand the importance of a seamless travel experience. That's why we offer more than just rental cars—we provide reliable and comfortable transportation services to and from Alamosa. Let's dive into why Winter Wagon is the go-to choice for both car rentals and transportation needs in this breathtaking corner of Colorado!
A Wide Range of Vehicles for Every Adventure
Whether you're embarking on a solo road trip or traveling with a group of friends or family, Winter Wagon has the perfect vehicle for you. Our diverse fleet includes everything from compact cars for zipping around town to spacious vans that can accommodate your entire crew. Choose the wheels that suit your travel style and get ready to hit the road in style and comfort!
Seamless Transportation Services to and from Alamosa
We understand that getting to your destination is just as important as exploring it. That's why Winter Wagon offers reliable transportation services to and from Alamosa. Whether you're flying into the Alamosa Regional Airport or arriving by bus or train, we'll be there to pick you up and whisk you away to your desired destination. Say goodbye to the stress of arranging transportation—we've got you covered!
Affordable Rates that Won't Break the Bank 💰
At Winter Wagon, we believe that exploring Alamosa and its stunning surroundings shouldn't cost you an arm and a leg. That's why we offer competitive rates that fit within your budget. Whether you're planning a short getaway or an extended vacation, you can count on Winter Wagon to provide affordable options without compromising on quality. So, go ahead and plan that dream trip—you deserve it!
Immerse Yourself in the Beauty of Alamosa
Alamosa is a treasure trove of natural beauty, with its breathtaking landscapes and unique attractions. With Winter Wagon as your trusty companion, you can immerse yourself in the charm of the San Luis Valley, explore the Great Sand Dunes National Park, and experience the magic of the Rio Grande Scenic Railroad. Let your Winter Wagon rental be your gateway to unforgettable adventures in Alamosa!
Excellent Customer Service and Local Expertise
As a small business rooted in the Alamosa community, Winter Wagon takes pride in delivering exceptional customer service. We're not just here to rent you a car or provide transportation—we're here to be your guide and source of local expertise. Our friendly and knowledgeable team is always ready to assist you, offering insider tips, recommendations, and a warm smile throughout your journey. We're passionate about making your trip to Alamosa truly remarkable!
Flexibility and Convenience at Your Fingertips
We understand that travel plans can change, and that's why Winter Wagon offers flexibility and convenience. Whether you need to adjust your pick-up or drop-off times, extend your rental period, or modify your transportation arrangements, we're here to accommodate your needs. Your journey should be stress-free and tailored to your preferences, and we're dedicated to making it happen!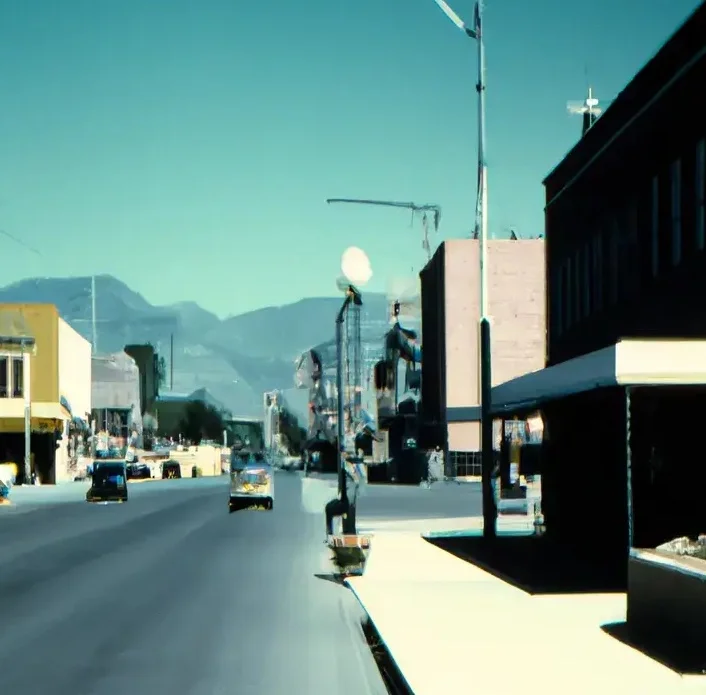 Book Your Winter Wagon Adventure Today!
So, what are you waiting for? Don't miss out on the opportunity to explore Alamosa and its surroundings with Winter Wagon as your trusted travel partner. Whether you're looking for a rental car for independent exploration or transportation services to make your journey smoother, Winter Wagon has you covered. Let us be your key to unlocking unforgettable experiences in the heart of Colorado. Book your Winter Wagon adventure today and get ready to embark on a remarkable journey!
Check Out Other Winter Wagon Locations